The ideal bedside table should have enough space for all of your nighttime needs and be both functional and stylish. It should provide plenty of surface area for lamps, books, phones, or tablets so they are easy to reach in the middle of the night without having to get out of bed. It should also have shelves or drawers that can easily accommodate items like medication or tissues that need to be close at hand during the night.
When choosing a bedside table there are several things you need to consider such as size, shape, and style. You want it big enough so that you have enough storage but not too big that it takes up too much room in your bedroom. Also, consider whether you want drawers or open shelves drawers are great for keeping everything tucked away out of sight while shelves give you more options when it comes to displaying decorative items like photos or candles.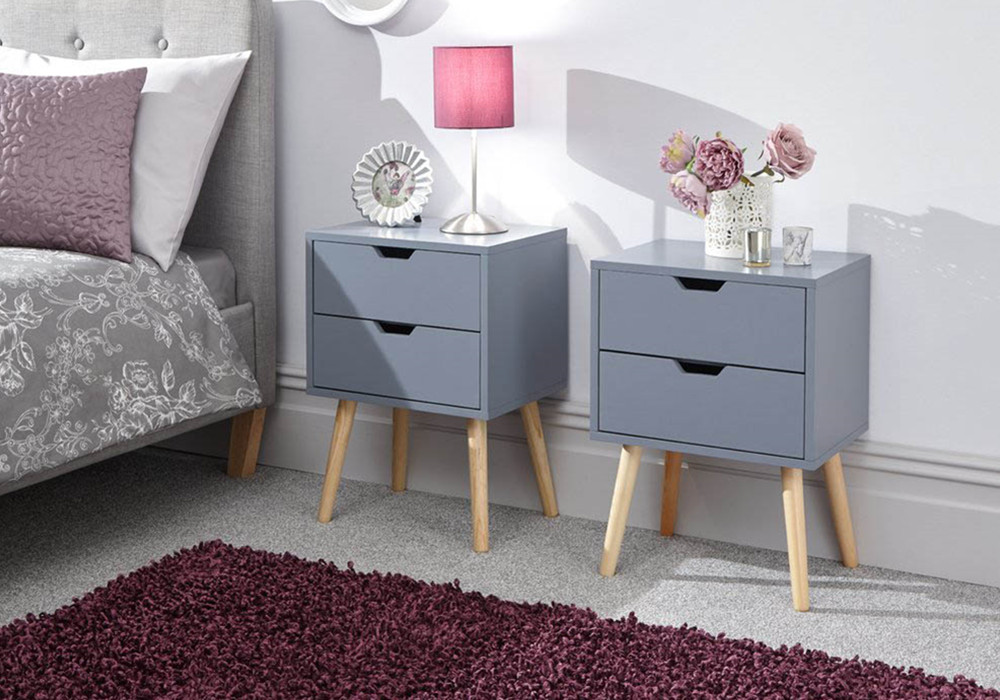 Finally, think about what material works best with your existing decor wood tables bring warmth while metal tables create an industrial look if that's what you're going for in your bedroom design scheme. There are also lots of different styles available from traditional designs with intricate patterns on them to modern mid-century pieces with sleek lines and minimalist shapes whatever suits your taste!
Whatever material and style you choose make sure your bedside table fits well within the room's overall design aesthetic so it looks like an intentional part of the design rather than just an afterthought piece added later on. Your chosen bedside table will become one of those items which instantly makes a room feel complete giving off both aesthetic vibes as well as functionality vibes!